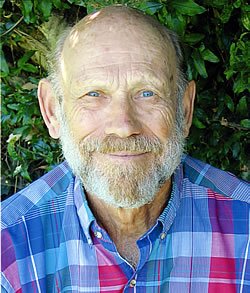 Professor Earl R. Carlson graduated from the University of Washington in 1948 as a member of Phi Beta Kappa with a degree in Psychology. He went on to receive his Ph.D. in Psychology from the University of Michigan in 1954. He taught social psychology at several universities, including Michigan State University and California State University Long Beach, where he retired in 1990. Dr. Carlson's career in social psychology grew out of his life-long interest in social issues, human rights, and political action.
The goals of the Earl R. Carlson Professorship include promoting research on the effects of socio-economic, cultural, familial, and educational background on the abilities to learn skills and acquire motivations that contribute to success and psychological well-being. An important part of this is the identification of impediments to success and well-being, and development of strategies and interventions to counter those impediments.
Past Recipients:
Dr. Liliana Lengua

In the fall of 2012, Liliana Lengua became the second recipient of the Earl R. Carlson Professorship in Psychology. Dr. Lengua is the founding director of the department's Center for Child and Family Well-Being at the UW. She completed her masters and doctoral degrees in clinical psychology at Arizona State University. Dr. Lengua is an internationally recognized expert on children's vulnerable and resilient responses to stress, demonstrating how parenting and children's temperament contributes to children's unique responses to stress. Currently, her research focuses on the effects of economic disadvantage and family adversity on children's social, emotional, and academic competence and mental health and identifying protective parenting practices that promote child well-being.  Serving on the Advisory Board of the National Children's Study, as an associate editor of Developmental Psychology, and as a reviewer for national and international grant applications, tenure/promotion applications, conferences and over 25 journals, she has also been a principal and a co-investigator for several federal grants. Dr. Lengua serves on the board of trustees of Neighborhood House, on the advisory board to the UW Autism Center, and volunteers at Volunteers of America. 
Dr. Ana Mari Cauce

In the spring of 2000, President Ana Mari Cauce became the inaugural recipient of the Earl R. Carlson Professorship in Psychology. President Cauce, whose Ph.D. is from Yale University, joined our faculty in 1986 and has become widely recognized for research on topics such as homeless and at-risk youth, early child care, and minority student adjustment. She has served on numerous editorial and policy boards nationally. At UW, she has served as Director of Clinical Training for the Department of Psychology, Chair of the Department of Psychology, Chair of the American Ethnic Studies Department, Director of the UW Honors Program, Executive Vice Provost, Dean of the College of Arts & Sciences, UW Provost and currently President. She has mentored numerous undergraduate and graduate students and is a recent recipient of the UW Distinguished Teaching Award.