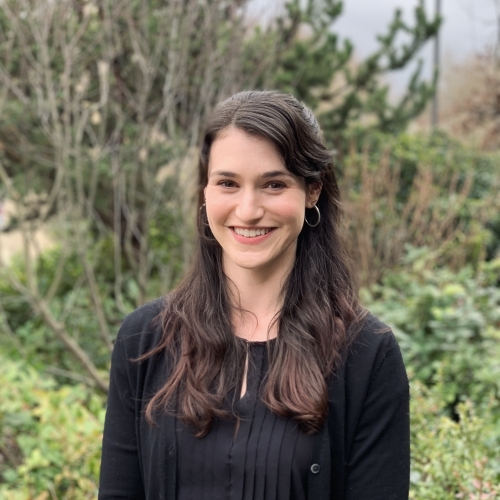 Ariel Starr, Ph.D.
Assistant Professor
Degree From:
Duke University
Interests: Development of higher-level cognitive skills including language, memory, and abstract reasoning
Advising
Do I accept and train new psychology graduate students in general?
Yes
Am I accepting new graduate students in the upcoming year?
I am POSSIBLY accepting graduate students in 2022-2023, please contact me directly with questions
Advising Areas:
Developmental
Research
My research investigates how children create new knowledge from existing representations. I'm particularly interested in how language interacts with other cognitive abilities over development to give rise to uniquely human abilities. My lab uses behavioral and eye-tracking methodologies with infants and children to answer questions about the development of memory, language, numerical cognition, abstract concepts, and other topics.
Selected Publications
Starr, A., & Srinivasan, M. (In press). Spatial metaphor promotes cross-domain mappings in early childhood. Developmental Psychology.
Starr, A., Vendetti, M., & Bunge, S.A. (2018). Eye movements provide insight into individual differences in children's analogical reasoning strategies. Acta Psychologica, 186, 18-26.
Starr, A., DeWind, N.K., & Brannon, E.M. (2017). The contributions of numerical acuity and non-numerical stimulus features to the development of the number sense and symbolic math achievement. Cognition, 168, 222-233.
Starr, A. & Brannon, E.M. (2016).  Visuospatial working memory influences the interaction between space and time. Psychonomic Bulletin & Review, 23, 1839-1845.
In the News
Grants